Bienvenido, la versión original de este sitio es en
Casa Acougo a newly built stone house, ideal for groups or families that want to do the way of St. James, get to know Galicia or get together to enjoy the house and it's surrondings. Its location, in the french route of the way of Saint James, makes it an ideal spot to carry out different stages of the way, or visit the main tourist atracctions of Galicia.
The house has 5 double bedrooms, 3 complete bathrooms and 2 toilets.
Underfloor heating and air conditioning in every room.
Two living rooms, one for reading and relaxation with access to a terrace to enjoy the views of the valley of Aguiada, and the other with a bar, dining room equipped with TV, stereo, Wifi and board games, for family gatherings.
It also has a fully equipped professional kitchen available to guests that want to enjoy a gastronomic experience.
By the way,
Acougo

is a Galician word that translates roughly into "someone that is physically or morally calm"
WELCOME TO CASA ACOUGO
¡JOIN THE "ACOUGO" LIFE!
Just 30 minutes away is the Ribeira Sacra, a natural reserve, candidate for World Heratige Site 2021.
Take a house tour
THE ENVIRONMENT
NATURE AND PEACE
We are located in a peaceful rural zone surrounded by nature on the way of St. James.
Tour our environment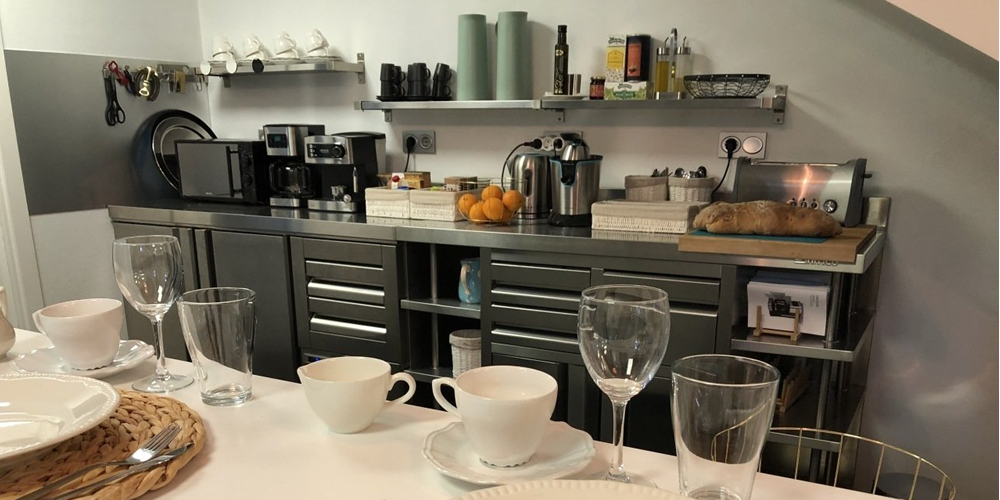 A HOUSE FULL OF AMENITIES
Fully equipped professional kitchen
Garden, terrace and barbecue
THE "ACOUGO" LIFE EXPERIENCE
A beautiful house, let those who have stayed tell you how much they have enjoyed the stay.
Excelent place to stay, in the heart of Galicia. The house has all kinds of aminities, very clean and looked after. it will surprise you with every stay. Excelente lugar para descansar y disfrutar del corazón de Galicia. Casa con todo tipo de comodidades, muy limpia y que te sorprende con cada estancia que descubres. Top 10 treatment. No shortage of details.
Wonderful surrondings. Spectacular house, exquisite taste. Nothing is missing. Unbeatable hosts. You must spend at least a weekend there. Maravilloso entorno.Casa espectacular, gusto exquisito, no le falta de nada.Anfitriones inmejorables. Without a doubt we will return.
Spectacular house in a enviable and relaxing environment. Unbeatable treatment. The town of Sarria leaves you speechless. The hosts are very welcoming and make you feel at home. Perfect for families and friends. 10 out of 10.
The stay at this house was remarkable. Excellent treatment towrds their guests. The decoration suitable for any type of environment or group. The surrondings are ideal for spending some pleasent and unforgettable days with the family or friends. MARVELOUS
DON'T DELAY, BOOK TODAY AND START ENJOYING THE "ACOUGO" LIFE
VISIT GALICIA IN STYLE
JOIN THE "ACOUGO" LIFE !
Basic information about our data protection policy
Owner: LUCÍA GONZÁLEZ MARTÍNEZ.
Purpose: To be able to respond to this contact form via email.
Legitimate interest: Consent of the interested party
Recipients: This form will be sent by email to an address owned by LUCÍA GONZÁLEZ MARTÍNEZ and hosted in Hostinet
Your rights: You have the right to access, rectify and delete your information. Other rights are explained in additional information.
How long do we keep your info: Until you ask for them to be deleted.
Additional Information: You can consult additional information about our Privacy Policy on our Privacy policy webpage.